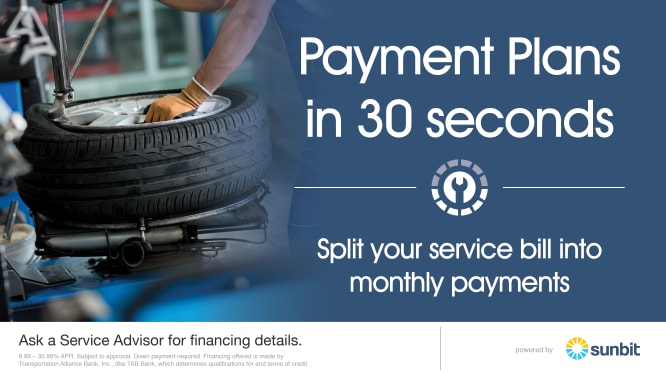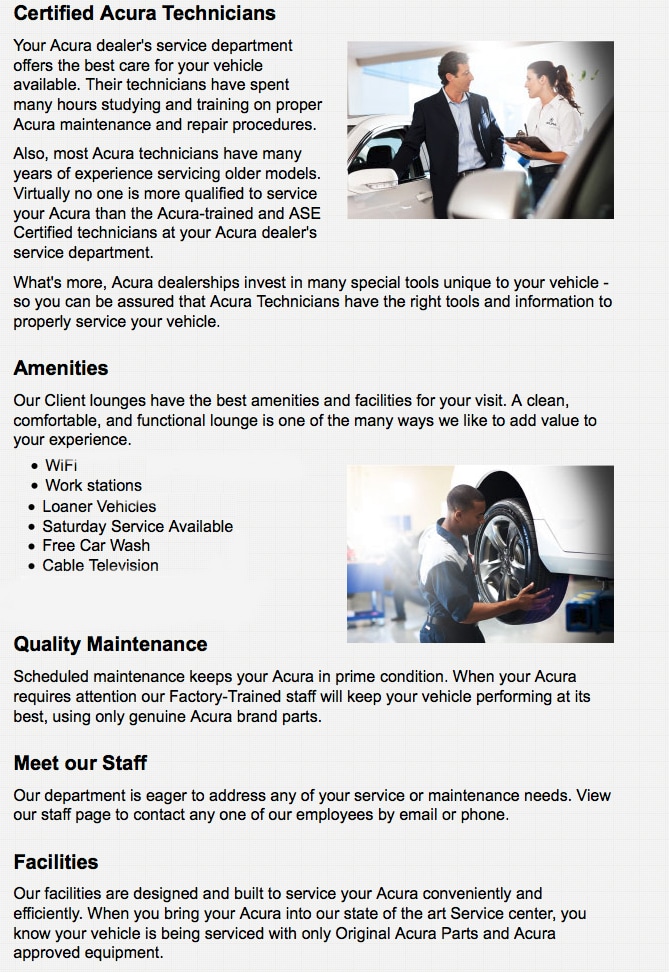 Auto Service for Acura Vehicles in Boardman Keeps Performance Strong
It should go without saying that to keep your luxury vehicle running at its best, auto service is needed at regular intervals. At Acura Of Boardman, we provide top-notch Acura service, with routine maintenance and complex repairs all covered. With our knowledge and highly-skilled team, you can be confident your vehicle is in good hands with us.
What Can Our Team at Acura Of Boardman Do for Your Acura TLX, MDX, RDX or ILX?
Here in Boardman, we take your Acura model seriously because we understand the attention to detail that goes into their design. When you slip behind the wheel, you're not in an average Car, Sedan or SUV; you're in a luxury vehicle created for performance and style. To keep your vehicle in peak condition, routine maintenance like an oil change, brake repair, and tire rotation is vital. We help you keep up with these maintenance schedules, plus we diagnose and repair any issues that may unexpectedly arise in Youngstown, Akron, Canton, Cleveland and Pittsburg.


Service Your Acura Model with Acura of Boardman Today!
At Acura of Boardman, just a stone's throw away from the Boardman, Youngstown, Akron-Canton, Cleveland, and Pittsburg areas, we welcome you to get your vehicle the attention it needs. It is truly important to have your model taken care of, and with our incredible service center, we are proud to be the place to do it. Check out some of the impressive services that we can help you with, and call us today or go online to make your next appointment.
We Have A Long List of Services Available
We are very proud to be able to enable access to many different services that you may need for your model. With so many impressive servicing options, you will have no trouble at all feeling your best on every drive. We are the place to go if you are in need of an oil change, filter change, tire rotation, battery replacement, brake inspection, state inspection or other routine servicing. We are also your go-to if you need some more intense vehicle service to get you up and running as soon as possible after an accident.
Online Scheduling Form
We also display an incredible online scheduling form for you to turn to if you are in need of service This form is easy to fill out, and has many features for you to take advantage of. With this form, you can go ahead and get exactly what you need. Once you submit the form, we can begin assessing your vehicle's damage before it has even come through our doors. This form is just one way that we make your life easy.
At Acura of Boardman, we truly have so much to offer in the way of service, and urge you to reach out to us today with any questions that you might have. We have plenty of impressive resources for you to check out, and we are always working hard to ensure that you are taken care of throughout this easy process. We truly can't wait to work with you!